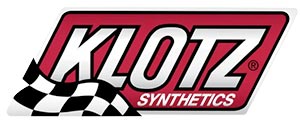 Jack Rich Products
---
Jack Rich Brands
Can't Find It On-Line?
Call Us at 570-622-3000 or Email Us
.
Our List of Products is Large and May Not Be On Display.
Klotz Lubricants is a brand of high-performance lubricants and chemicals that was founded in 1959 by John C. Klotz, a chemist and motorcycle enthusiast from New York.
Klotz initially developed his own two-stroke oil to improve the performance of his motorcycle, and soon other riders began to take notice.
In the 1960s and 70s, Klotz Lubricants became a popular choice among motorcycle racers, thanks to its superior performance and quality. The company's products were also used in other racing events, including snowmobile and off-road racing.
Over the years, Klotz Lubricants expanded its product line to include a wide range of lubricants and chemicals for various industries, including automotive, marine, and industrial. The company is known for its innovative products, such as its TechniPlate synthetic two-stroke oil and its Nitro Power additive for gasoline engines.
Today, Klotz Lubricants is a global brand with distribution networks throughout the United States and in many countries around the world.
The company remains committed to its founding values of performance, quality, and innovation, and continues to develop new and innovative products to meet the changing needs of its customers.