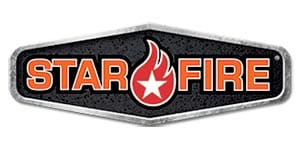 Jack Rich Products
---
Jack Rich Brands
Can't Find It On-Line?
Call Us at 570-622-3000 or Email Us
.
Our List of Products is Large and May Not Be On Display.
Starfire lubricants is a brand of high-quality lubricants and chemicals that was established in 1996 in Omaha, Nebraska.
The company was founded with the mission of providing customers with superior quality products and personalized service at competitive prices.
From its humble beginnings, Starfire lubricants quickly grew to become a trusted brand among customers in the automotive, agricultural, industrial, and commercial markets. The company offers a wide range of products, including engine oils, hydraulic oils, greases, gear oils, and transmission fluids, as well as specialty products such as brake fluid, power steering fluid, and windshield washer fluid.
Starfire lubricants prides itself on using the latest technology and the highest-quality ingredients to produce its products. The company's state-of-the-art blending facility and laboratory allow it to develop and test its products to the highest standards of performance and quality.
Today, Starfire lubricants is a global brand with distribution networks throughout the United States and in many countries around the world.
Despite its growth, the company remains committed to its founding values of customer satisfaction, quality, and innovation, and continues to strive to provide the best possible products and service to its customers.