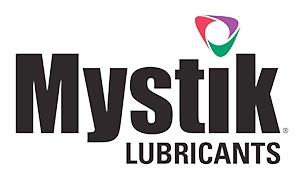 Jack Rich Products
---
Jack Rich Brands
Can't Find It On-Line?
Call Us at 570-622-3000 or Email Us
.
Our List of Products is Large and May Not Be On Display.
Mystik Lubricants is a brand of specialty lubricants produced by CITGO Petroleum Corporation, a US-based oil company.
The brand was first introduced in 1922 by the Mexican Petroleum Corporation, which later became a subsidiary of CITGO.
Over the years, Mystik Lubricants has grown to become a leading provider of high-quality lubricants for various industries, including automotive, agriculture, construction, and marine. The brand is known for its innovative products, such as its JT-8 High-Temp Grease, which was the first lithium-based grease to be approved by the US Navy.
In 1989, CITGO acquired the Mystik brand, and since then, the company has continued to expand and innovate its product line to meet the changing needs of its customers. Today, Mystik Lubricants offers a wide range of products, including engine oils, hydraulic oils, greases, gear oils, and transmission fluids, all designed to deliver maximum performance, protection, and efficiency.
The brand is also committed to environmental sustainability and responsible manufacturing practices, and it maintains a strong focus on research and development to stay ahead of the curve in the lubricants market.